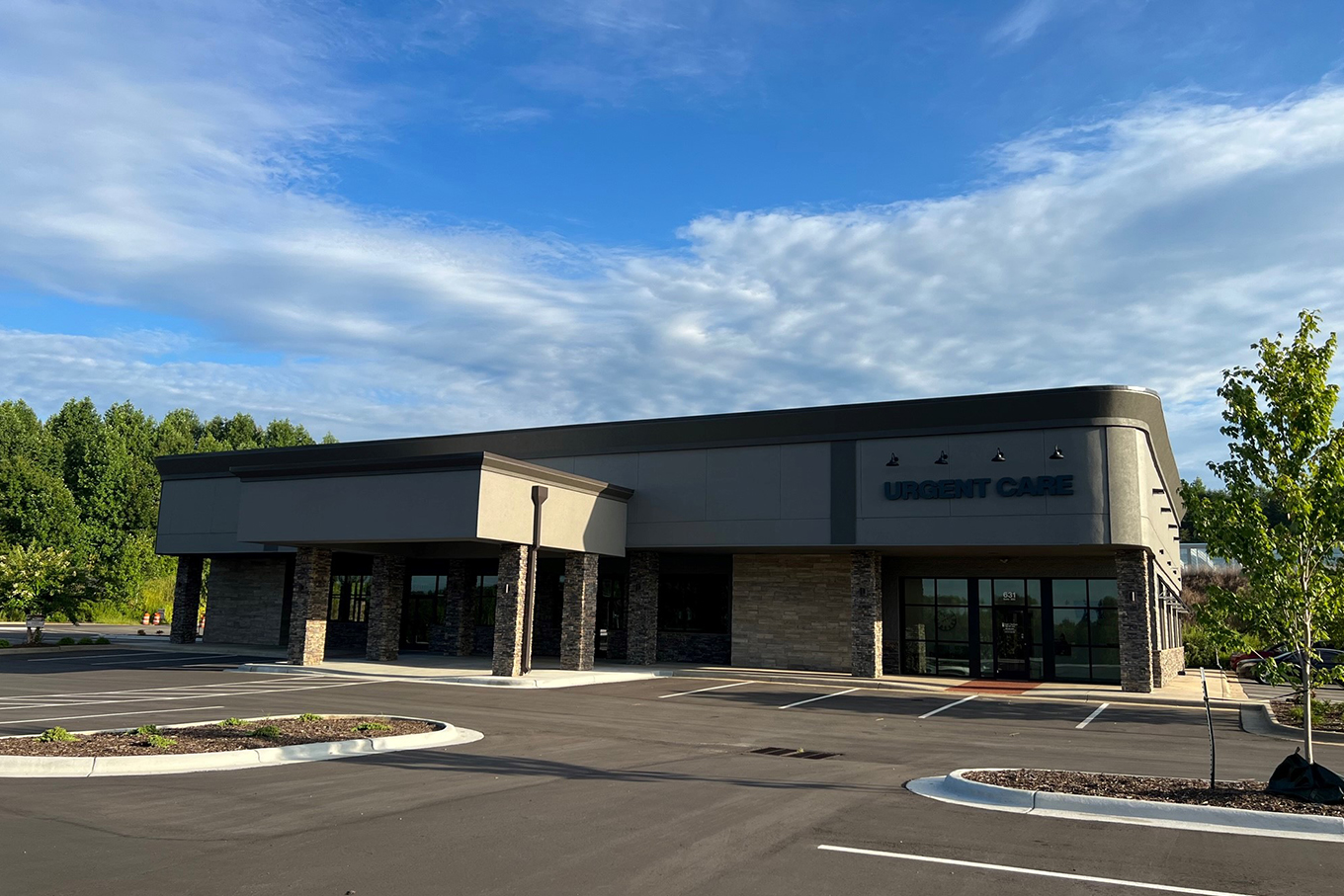 Urgent/Express Care
When you or a loved one is ill or injured, it never happens at a good time, especially when you are busy and can't get to your regular doctor during office hours.
With Hugh Chatham Health Express Care and Urgent Care, it is good to know you have options.
At Hugh Chatham Health – Express Care in Dobson, and Hugh Chatham Health – Urgent Care in Jonesville, care providers, are available when you need them most to treat common conditions such as sore throats and the flu, and minor injuries including cuts, sprains and fractures.
These clinics are open seven days a week with extended hours, and you can walk-in with no appointment!
Occupational Health Services
The occupational health services available at our Urgent Care clinic include:
Physicals
Drug testing
Injury care
Care follow-up
Pulmonary function testing
Workers' compensation exams
If you are a business owner in need of a healthcare provider partner, contact us.
Locations
Express Care – Dobson
Address:
911 East Atkins Street, Dobson, NC 27017
Hours:
Monday: 7:00 am – 6:30 pm
Tuesday: 7:00 am – 6:30 pm
Wednesday: 7:00 am – 6:30 pm
Thursday: 7:00 am – 6:30 pm
Friday: 7:00 am – 6:30 pm
Saturday: 8:00 am – 4:00 pm
Sunday: 8:00 am – 4:00 pm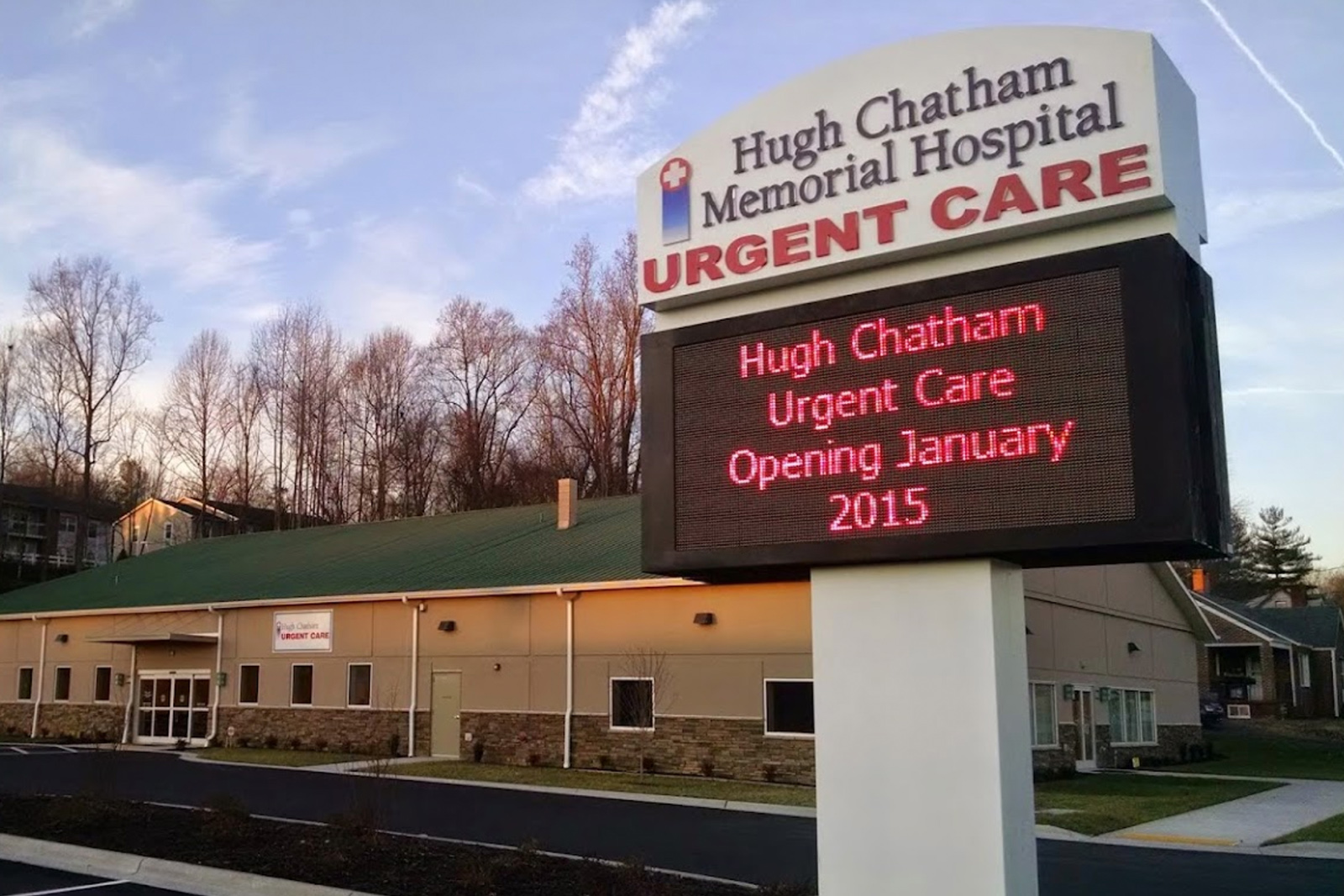 Urgent Care – Jonesville
Address:
546 Winston Road, Jonesville, NC 28642
Hours:
Monday: 7:00 am – 6:30 pm
Tuesday: 7:00 am – 6:30 pm
Wednesday: 7:00 am – 6:30 pm
Thursday: 7:00 am – 6:30 pm
Friday: 7:00 am – 6:30 pm
Saturday: 8:00 am – 4:00 pm
Sunday: 8:00 am – 4:00 pm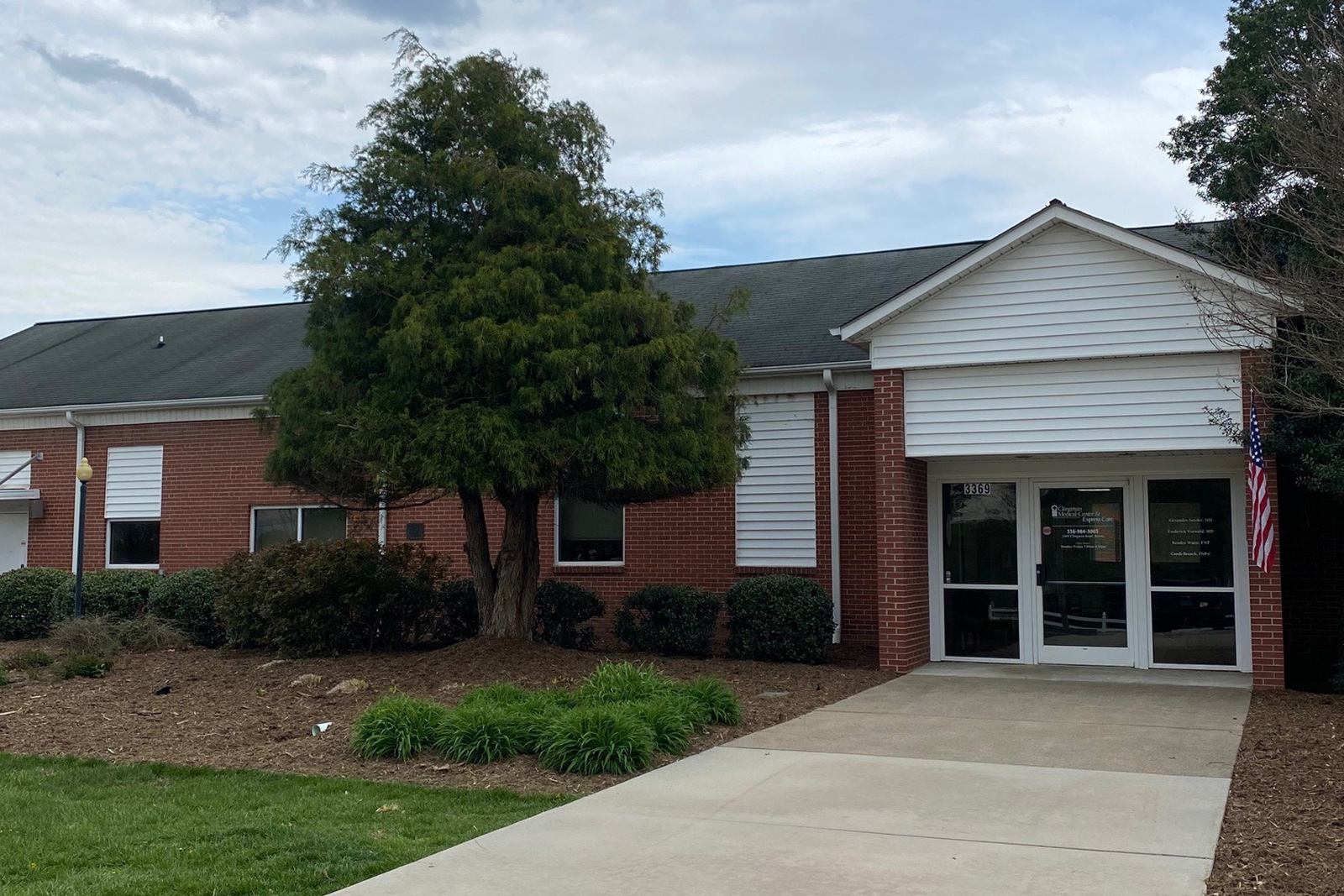 Family Medicine & Express Care
Address:
3369 Clingman Road, Ronda, NC 28670
Hours:
Monday: 7:00 am – 6:30 pm
Tuesday: 7:00 am – 6:30 pm
Wednesday: 7:00 am – 6:30 pm
Thursday: 7:00 am – 6:30 pm
Friday: 7:00 am – 1:00 pm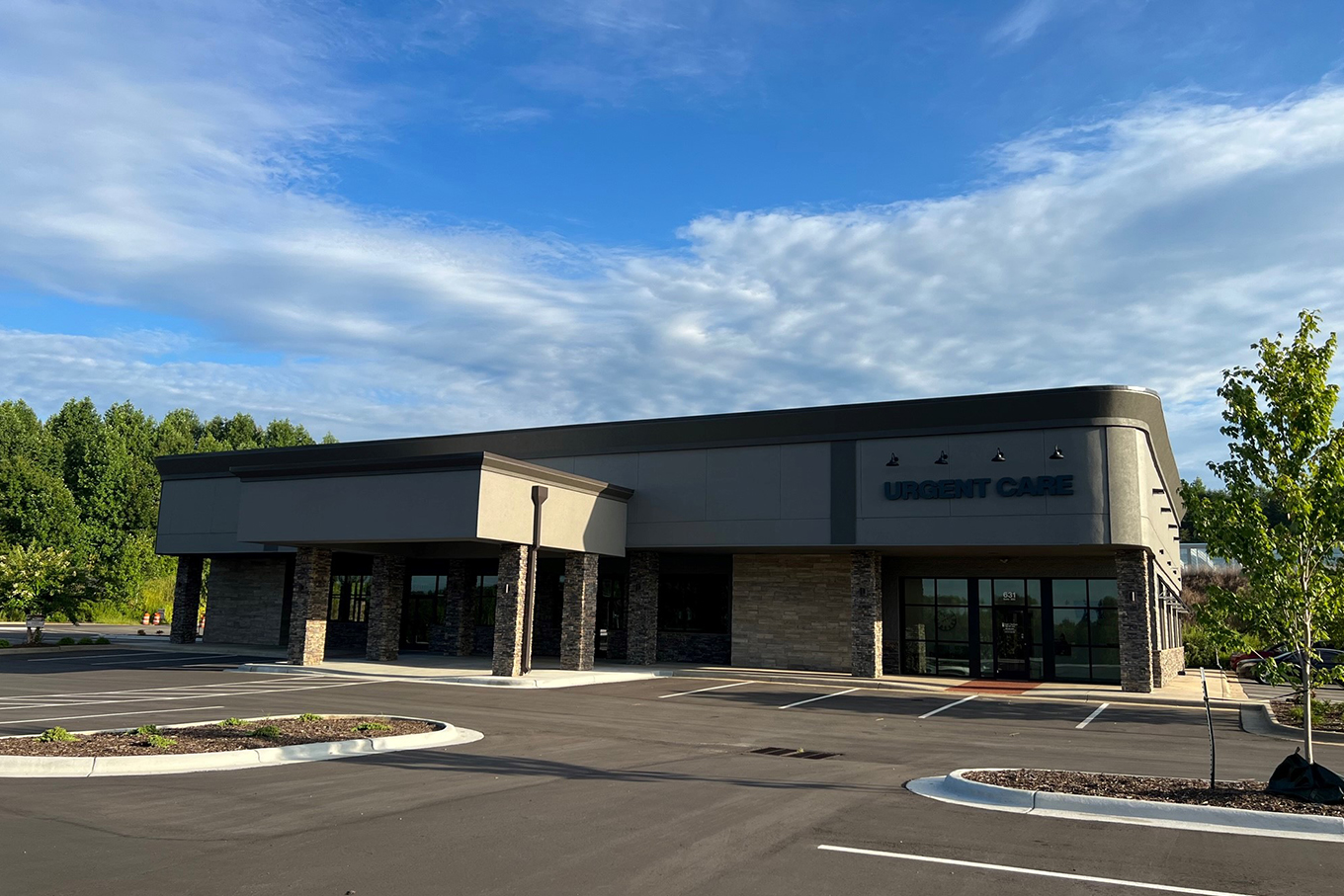 Urgent Care – Elkin
Address:
631 CC Camp Road, Elkin, NC
Hours:
Monday: 7:00 am – 6:30 pm
Tuesday: 7:00 am – 6:30 pm
Wednesday: 7:00 am – 6:30 pm
Thursday: 7:00 am – 6:30 pm
Friday: 7:00 am – 6:30 pm
Saturday: 8:00 am – 4:00 pm
Sunday: 8:00 am – 4:00 pm
Hugh Chatham News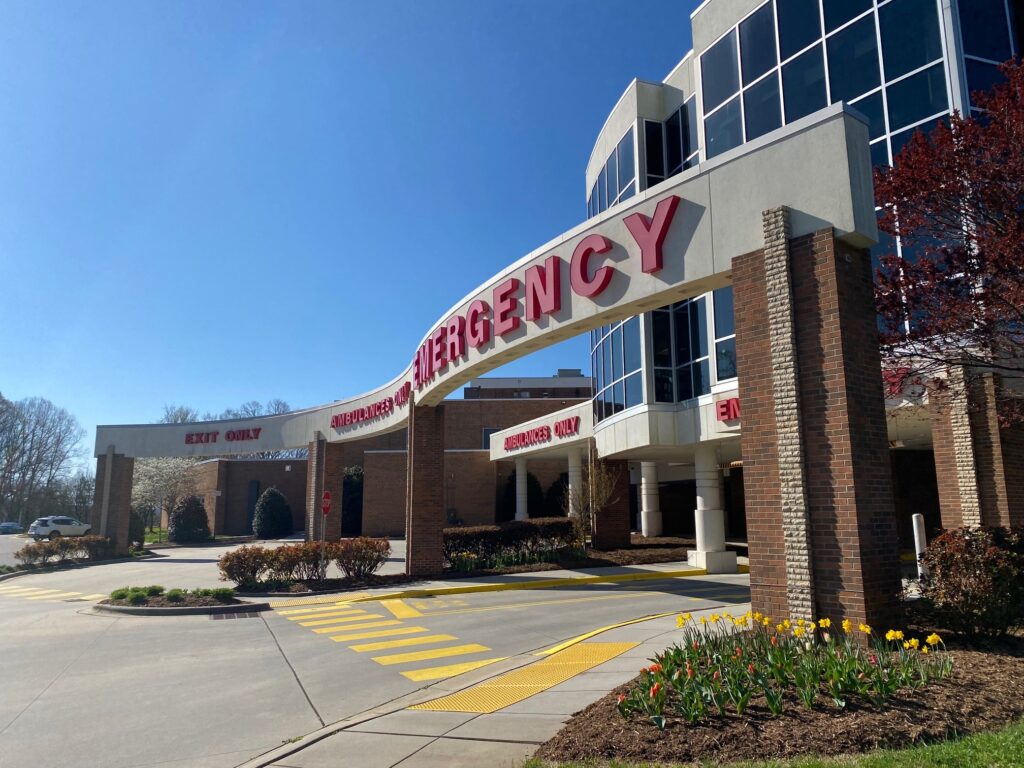 Hugh Chatham Health Recognized as Cleanest Hospital in North Carolina
Elkin, NC, November 2023 Hugh Chatham Health has been recognized as the cleanest hospital in North Carolina five times in the last year by Press Ganey. The monthly …
Read More