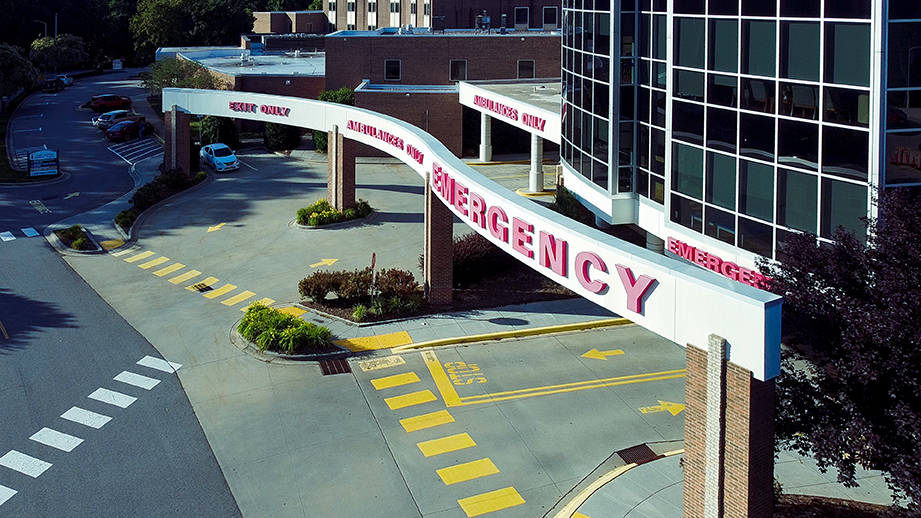 Hugh Chatham Health is an independent, not-for-profit community health care network of physician clinics and an 81-bed acute care hospital that delivers high quality, convenient healthcare to residents of the Yadkin Valley region of North Carolina and southwestern Virginia. Employing more than 1,000 team members, Hugh Chatham Health includes a medical group with more than 70 providers across 29 locations and six counties. Headquartered in Elkin, North Carolina, Hugh Chatham has been nationally recognized for patient satisfaction, patient safety, and clinical quality.
Accreditation
The Joint Commission has been accrediting hospitals for more than 50 years. Its accreditation is a nationwide seal of approval that indicates a hospital meets high-performance standards.
The Joint Commission
Mail:
The Office of Quality and Patient Safety (OQPS)
The Joint Commission
One Renaissance Blvd.
Oakbrook Terrace, IL 60181
Fax: 630-792-5636
Website: www.jointcommission.org
Comments & Suggestions
Your opinion matters, and you have every right to make it heard.
FILING A GRIEVANCE
Hugh Chatham Memorial Hospital strives to provide quality care to patients. If you feel that there is a problem with any aspect of your care, please feel free to discuss the matter with a member of our staff. Our staff members will attempt to resolve the concern to your satisfaction through our concerns tracking process. If you feel the problem has not been resolved, you have a right to file a direct grievance. Grievances may be filed in writing or verbally, and may be filed directly with:
Chief Executive Officer
Hugh Chatham Memorial Hospital
180 Parkwood Drive
Elkin, NC 28621
336-527-7312
All grievances filed will be reviewed promptly. You can expect a response within thirty (30) days of filing the grievance. Written responses to grievances will include:
A written notice of the decision of the hospital, following review
The name of the hospital contact person
The steps taken on behalf of the patient to investigate the grievance
The results of the grievance process
The date of completion
In the event that you are dissatisfied with our attempt to resolve a matter regarding the quality of care provided or premature discharge, you may notify the peer review organization for North Carolina at any time.
Medical Review of North Carolina
P.O. Box 37309
Raleigh, NC 27627
800-682-2650
Legal
Legal restrictions and terms of use applicable to this site
The information provided on this site is obtained from a wide range of medical scientists and health care authorities. If you have any concerns about specific items that appear on this site, please contact your personal physician or other healthcare provider promptly regarding their effects on your individual health.
It is not the purpose of this site to provide sufficient information as to self-management of a particular disease or physical ailment. You should never ignore or neglect medical advice because of something you have read on this site.
Information accessed through this site is provided "AS IS" and without warranty express or implied. All implied warranties of merchantability and fitness for a particular use or purpose are hereby excluded.
This site does not guarantee or warrant that files available for downloading from this site will be free of infection or viruses, worms, Trojan horses or other code that manifests contaminating or destructive properties.
All materials found on this site are copyrighted by the content provider and may be downloaded and/or reprinted for personal use only. Any redistribution, retransmission or publication of any material is strictly prohibited without the express written consent of the copyright owner.
Board of Trustees
Ann Ashman
Ann Ashman, Past Board Chair, has served as a member of the Hugh Chatham Memorial Hospital Board of Trustees for over 11 years.  She is retired from LifeStore Insurance (previously Insurance Service Center of Elkin), and spent 31 years as principal in an independent insurance agency.  She received a Master's in Psychology from San Francisco State University, and a BA in Psychology from Wake Forest University.  Ann is married to Ron Ashman, and has two sons, one who is an attorney and the other a pilot in Charlotte and Atlanta.  Ann has also served on and held leadership roles with the Foothills Arts Council, Yadkin Valley Chamber of Commerce, Yadkin Valley United Fund, and the Elkin Public Library.  In retirement, she enjoys reading and hiking in the beauty of the NC Foothills, and feels honored to serve on the HCMH Board.
Bob Ball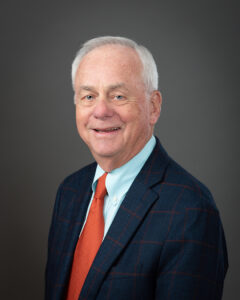 Bob Ball has served as a member of the Hugh Chatham Memorial Hospital Board of Trustees since the early 1980's, in many roles, including Chair.    He is Partner, and has 20 years of experience as a General Appraiser and real estate Broker with Underdown Ball & Associates LLC. Prior to entering the field of real estate in 1999, Bob worked for Elkin Valley Apparel Co. Inc., a ladies sportswear design and manufacturer, which he assisted in starting in 1974, and served as President for the last 10 years of operation.  A graduate of North Carolina State University, Bob received a Bachelor of Science Degree in Engineering.  Bob has also served on the boards of Surry Community College and the local advisory board of BB&T. He has also been involved with the Elkin/Jonesville Rotary Club as a member and Past President.
Bob Midkiff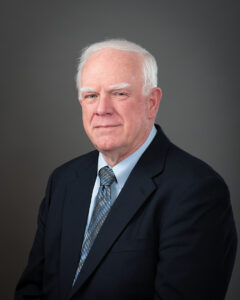 Bob Midkiff has been a member of the Board of Trustees since 2010.  Mr. Midkiff has forty-five years of experience in structural and civil design, construction, project management, and evaluation of commercial, industrial and residential buildings for attorneys, insurance companies, and property owners.  He holds a BS in Civil Engineering and an MBA, both from Virginia Tech. Mr. Midkiff currently serves on the Board of The Ark, and has served on several other boards, including The Upper Yadkin Valley Habitat for Humanity and Watershed Now.  He is also a former member of the Town of Elkin Planning Board.
Crystal Morphis
Crystal Morphis is Founder and CEO of Creative Economic Development Consulting, an entrepreneurial, innovative firm with a unique commitment to give back to the field of economic development.  Crystal has a Bachelor of Arts, major in economics, from Salem College and a Master of Science, major in economics, from the University of North Carolina at Charlotte. Crystal is a Certified Economic Developer (CEcD), regular instructor at the IEDC-accredited Basic Economic Development Courses at UNC-Chapel Hill and Georgia Tech, a licensed real estate broker, and a LEED Green Associate. She has published articles in IEDC's Economic Development Journal and Community Development.
Cynthia Gonzalez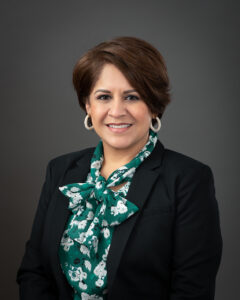 Cynthia Gonzalez, current Vice-Chair, has served as a member of the Board of Trustees of Hugh Chatham Memorial Hospital since January of 2020.  Cynthia grew up in Southern California, and lives in Elkin with her family where she has a private Law Practice.  She received her undergrad from Salem College in Winston Salem, NC, and her Juris Doctorate from Charlotte School of Law, in Charlotte, NC.  Before attending Law School she worked as a medical interpreter for Wake Forest Baptist Health in the ED, Trauma Department and Brenner's Children's ED.  In addition to serving on the Hugh Chatham Memorial Hospital board, Cynthia currently serves on the Elkin Grant Advisory Committee for The Winston-Salem Foundation, and as Treasurer of the Board of Directors for Grace Clinic.  She enjoys spending time outdoors with her family and two Schnauzers.  She and her husband enjoy hiking and visiting State Parks.
Dr. David Ackerman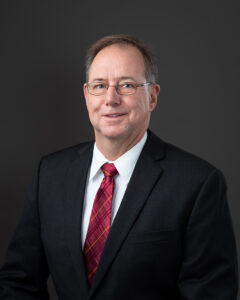 Dr. David A Ackerman has been a veterinarian for 32 years and is the current Laboratory Director of the Veterinary Diagnostic Lab for the NCDA in Elkin NC. David and his wife Alison have lived in Elkin NC for the past six years, and are active in the community.  Prior to moving to Elkin, he owned and operated a Veterinary Practice in Andrews NC for 23 years.  David is currently the Chairman of the Board for the Surry County Farmers Market and periodically volunteers for ETVA.  David has been an avid beekeeper for the past 14 years.  When he is not working or volunteering he and his wife Alison spend time with their family and grandson or David is fishing, kayaking or hiking.
David Cline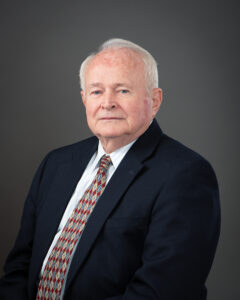 David H. Cline, III has served as a member of the Board of Trustees of Hugh Chatham Memorial Hospital since 1998.  Mr. Cline is a CPA and received his AB in Accounting from Pfeiffer University,  He is the President and CFO of Federal Financial Services, Inc. in Elkin, Treasurer for Cedarbrook Country Club, and was VP of Finance/Treasurer for Chatham Manufacturing for many years.  He has a son, David H. Cline, IV, DDS, daughter Belinda C. Burchette, three grandsons and one granddaughter.
Dr. Murug Subbiah
Dr. Murug Subbiah, Chief of Medical Staff, has been a member of the Hugh Chatham Memorial Hospital Board since December 2020, and a member of the Medical Staff since 2004.  Dr. Subbiah is the Director of the HCMH Hospitalist Program, and has served on the Medical Executive Committee, Critical Care/Cardiopulmonary Care Committee, Stroke Committee, and is a member of the Family Practice/Internal Medicine Department.  He is married and has two children.
Elena Thomasson
Elena Vasquez Thomasson has more than thirty-five years of corporate tax experience, including as International Corporate Tax Manager for US Airways and American Airlines, and as Senior Tax Associate with Arthur Andersen.  Most recently she worked for telecommunications firm Fusion Connect as Regulatory and Tax Manager.  She also previously served as an auditor for the states of Massachusetts and North Carolina.  A native of Peru, she has lived in this area and in northern Virginia since 1972.  Now retired, Elena spends her time managing the IRS Volunteer Income Tax Assistance program for Yadkin County to provide tax preparation assistance to elderly persons, volunteering with Rotary, and helping others in the community.
Mark Stephens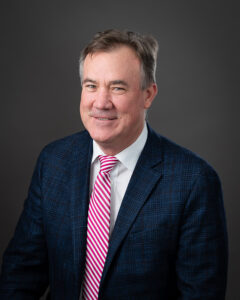 Mark Stephens has worked in the pharmaceutical/biotech industry with Pfizer and Global Blood Therapeutics for 26 years in various roles, including most recently in market access. He is a graduate of The Citadel, receiving a degree is BS Business Administration. Mark is a 2006 Leadership Charlotte graduate, 2009 graduate of Leadership North Carolina.  He has served on numerous boards, including Board Chair of MedAssist of NC, 2016 President of High Meadows Golf and Country Club, Chair of The Charlotte Chamber of Commerce Health Services Council, Alleghany Health Foundation Board Vice Chair, University of North Carolina at Charlotte College of Health and Human Services Board of Advisors Chair and South Carolina Association of Health Plans Foundation Board.
Mark and his wife Barbara reside in Charlotte and spend as much time as possible at their home in Roaring Gap. When he is not working or volunteering, Mark enjoys golf, reading, traveling and spending time with his family and daughter/son-in-law residing in Charlotte.
Mike Stanley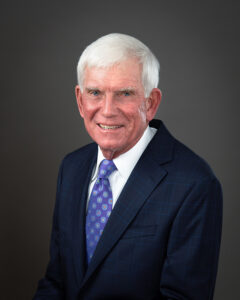 Michael W. "Mike" Stanley has served as a member of the Board of Trustees since 2003.  Mike is a native of Surry County, born in Elkin, and currently resides in the town of Dobson.  He grew up on a family poultry and tobacco farm in the Salem Fork Community of the county.  After graduating from high school and being drafted into the military, Mike enlisted in the Army serving in the Signal Corp with tours at Fort Bragg, Vietnam, and Fort Benning, Ga.  He retired from a career with Surry Telephone Membership Corporation serving over 40 years, 26 as the Chief Executive Officer.
Dr. Myra Cox
Dr. Myra S. Cox served as superintendent of the Elkin City School system from 2016-2023. After graduating from Surry Central High School she received an associate's degree from Surry Community College and her undergraduate degree from Winston-Salem State University.  She has a master's degree from Appalachian State University and graduated from High Point University with a doctorate in Educational Leadership.  Among the many educational organizations serves, she is also President-Elect for the Yadkin Valley United Fund, a member of the Board of Directors for the Yadkin Valley Chamber of Commerce, the chairman for the Public School Partnership at Appalachian State University, is a member of the Surry County Cooperative Extension Advisory Council, Surry County Opioid Response Advisory Council, and is a member of the Yadkin Valley Rotary Club.  Dr. Cox and her husband, Denny, reside in Elkin.  Dr. Cox enjoys singing and traveling.
Phillip Harris
Phil Harris has served as a member of the Hugh Chatham Memorial Hospital Board of Trustees since 2006.  Phil graduated from Elkin High School in 1978 and received a degree in business and economics from Pfeiffer College in 1982.  He lives in Mountain Park with his wife Phyllis, and has two sons and two grandsons.  Phil is the President of Harris Leather and Silverworks and is a Board member of the National Snaffle Bit Association (NSBA), a Deacon at Mountain Park Baptist Church, and a Private Pilot.  His hobbies include collecting classic muscle cars, flying and metal detecting.
Terry Darnell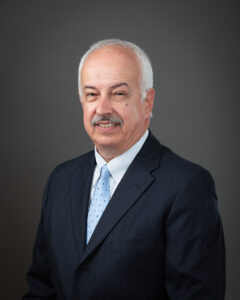 Terry Darnell, current Chairman, has served as a member of the Board of Trustees of Hugh Chatham Memorial Hospital since 2012.  Mr. Darnell is a native of Elkin, an Elkin High School Graduate, and received a BS in Business from University of North Carolina at Chapel Hill with a specialization in Accounting.  He has been the owner/manager of Darnell's Pressure Washers Plus since 2012, and was part owner and general manager of Darnell Parts Service until 2009.  Mr. Darnell is a member of the First Baptist Church of Elkin.  He enjoys singing in the choir and hiking.
Raymond Parker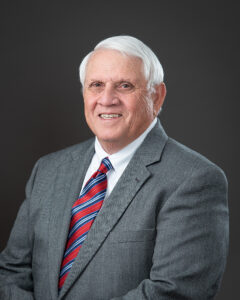 Raymond Parker graduated from Jonesville High School, North Carolina State University and Wake Forest School of Law.  He served four years in the United States Navy.  He has served on the Board of Trustees of Hugh Chatham Memorial Hospital for several years, including two years as Board Chairman before being named as General Counsel for the Hospital.  Mr. Parker is also the Town of Elkin Attorney, and serves as General Counsel for Surry Telecommunications, Surry-Yadkin Electric, Carolina West Wireless and Skyline Telephone.
Executive Leadership
Paul H. Hammes, FACHE, Chief Executive Officer
Chief Executive Officer
Kevin B. May, Interim Chief Financial Officer
Interim Chief Financial Officer
Mary Blackburn, RN, MSN, FACHE, Chief Clinical Officer/VP for Care Innovation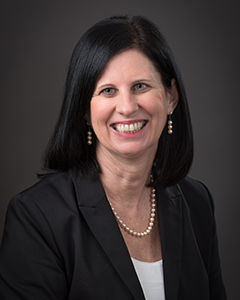 Chief Clinical Officer/Vice President for Care Innovation
Jonathan Snyder, MD, FAAOS, Chief Medical Officer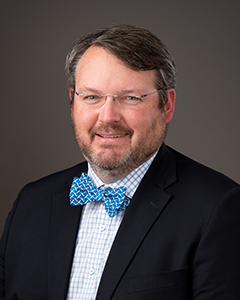 Chief Medical Officer
Andrew R. Tate, MSOT, MHA, Chief Practice Officer/VP Ambulatory Services
Chief Practice Officer/Vice President of Ambulatory Services
Hugh Chatham News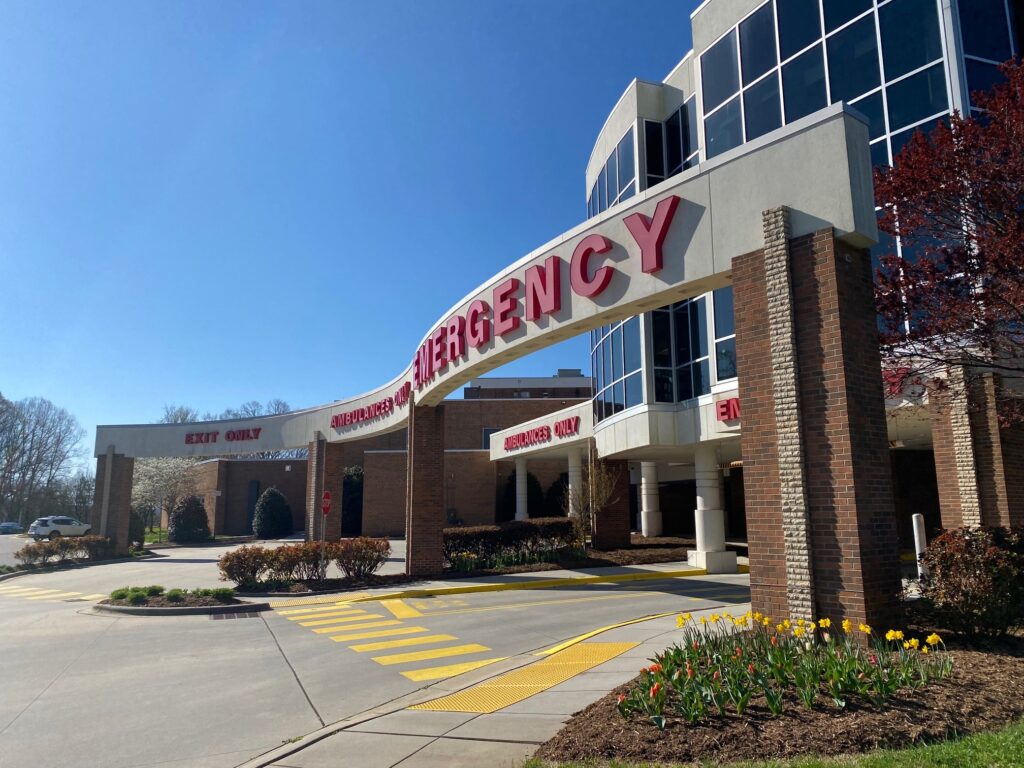 Hugh Chatham Health Recognized as Cleanest Hospital in North Carolina
Elkin, NC, November 2023 Hugh Chatham Health has been recognized as the cleanest hospital in North Carolina five times in the last year by Press Ganey. The monthly …
Read More